Book a consultation with one of our Exercise Physiologists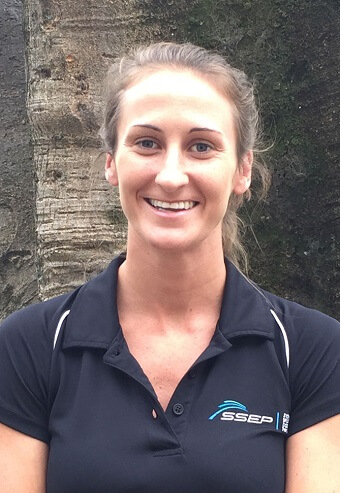 Katie Harrison
Exercise Physiologist
Katie is an Accredited Exercise Physiologist (AEP) and Accredited Exercise Scientist (AES) with Exercise Sports Science Australia (ESSA). Katie graduated from a bachelor degree in Human Movement (Exercise and Sports Science) and a certificate III and IV in fitness, before going on to study a Masters in Clinical Exercise Physiology.
Katie has a keen interest in the rehabilitation of musculoskeletal injuries, neurological conditions, mental health disorders, intellectual and physical disabilities and impairments. Katie has experience working in exercise rehabilitation for seniors, neurological conditions, cardiac conditions, disabilities as well as musculoskeletal injuries. Katie also has a passion for improving athletic performance through strength and conditioning and sports specific training.
An elite athlete herself, Katie understands the importance of strength and conditioning training in injury prevention, management and rehabilitation and improving sports performance for amateur and elite athletes.
Katie is a registered provider through Medicare Australia and Work Cover NSW and believes in using an evidence based approach to manage long term performance, health, movement and pain through exercise.
Bachelor of Human Movement
Masters of Clinical Exercise Physiology
Accredited Exercise Physiologist
Accredited Exercise Scientist
Certificate III in Fitness
Certificate IV in Fitness