Sydney Sports and Exercise Physiology
About Sydney Sports and Exercise Physiology
We are leading Exercise Physiologists working with a range of clients from athletes and sports hobbiests to the elderly to improve performance and lifestyle.
Our Exercise Physiologists are accredited and regocnised with Exercise and Sport Science Australia (ESSA) and work with organisations such as Cricket Australia, Football NSW, Sydney FC and Sydney Thunder

With many years of experience in Exercise Physiology, SSEP offer a diverse range of services for sport enthusiasts and professional athletes, through to young and elderly people with chronic diseases and injuries.
We aim to provide quality care to all our patients so that you feel safe and comfortable while we work with you to help you achieve the performance and lifestyle goals that you are looking for.
All our Exercise Physiologists are accredited and educated, with a passion for using movement to achieve optimal health. You can read some of our patients stories here.
With our EPs located in 9 different suburbs around Sydney, SSEP is the largest Exercise Physiology clinic in the state.
At Sydney Sports and Exercise Physiology we work alongside GPs to ensure that all WorkCover, DVA and Medicare patients are well looked after. If you are a GP or another allied health professional, you can send us a referral for your patients here.
At Sydney Sports and Exercise Physiology (SSEP) we specialise in Exercise Physiology for everyone. Get in touch with us if you are:
✓  A professional athlete looking to refine your skills and take your performance to the max
✓  A business professional who has a hobby for bike riding, swimming, basketball, running or any other sport. Perhaps you're looking for someone who can help you improve at your sport through an effective, evidence-based approach?
✓  Do you have lower back pain, heart disease or any other chronic illness and want a better lifestyle?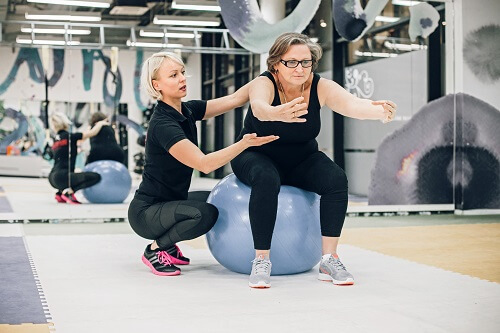 Talk to one of our qualified Exercise Physiologists about how we can help you realise your goals.
Brands we recommend
As accredited Exercise Physiologists and Sports Scientist it's important that we ensure our patients are using high quality shoes and equipment to assist their efforts in improving their sports performance and lifestyle.
Exercise is a large component to our proven rehabilitation treatment and sports performance enhancement methods. When you're practicing the exercises we prescribe and training in your chosen sports the correct footwear is essential to prevent injury. Mizuno Australia provide high quality training shoes for a range of activities, including walking, running, football, golf and more.
Talk to us about the shoes we recommend for your Exercise Physiology plan by contacting your SSEP Exercise Physiologist or calling 02 9899 2833.