Book a consultation with an Exercise Physiologist for Rehabilitation
As Exercise Physiologists, we believe in healing through movement.
Exercise rehabilitation can be powerful if you are suffering from any of the following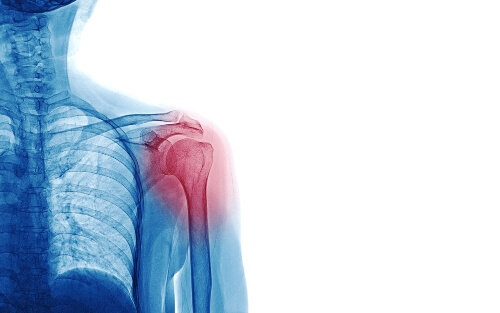 Our Exercise Physiologists will take you through a personalised exercise rehabilitation training program. They will get you moving in the right way so that you can heal and realise your fitness and lifestyle goals. 
When you choose Exercise Physiology as your preferred method of rehabilitation you may be eligible for Medicare rebates if referred by your GP and Private Health Fund Rebates. Talk to your GP about a referral to our Exercise Physiologists for any of the following: 
National Disability Insurance Scheme (NDIS) 
Medicare for Exercise Rehabilitation
be eligible you must get a referral to us from your GP. Your GP will determine your

 
eligibility based on your medical history and fill out the appropriate referral form.

 
Private Health Care for Exercise Rehabilitation
You will be pleased to know that Exercise Physiologists are covered by your private health care provider. (Rebates may vary and we are unavailable through HICAPS at present.) 
Click here for a list of current providers​ who recognise Exercise Physiology as a service. 
What is Exercise Rehabilitation?
Exercise rehabilitation plays an important role during recovery from pain or injury. The

 
goal of rehabilitation is to help you recover faster while preventing unnecessary injury.

 
Exercise rehabilitation will restore function and get you back to your everyday routine so

 
you can enjoy life with the aches and pains.

 

 
The purpose of exercise rehabilitation is to bring back full function after an injury.

 
Exercise helps to improve flexibility, restore muscle strength, endurance and power. Our

 
professional and accredited Exercise Physiologists will work with you and plan various

 
exercises so that you can achieve these results.

 
To successfully heal from an injury exercise rehabilitation is important, but often

 
overlooked. Understanding your injury allows us to plan a successful exercise regimen

 
for you to follow. Healing times vary depending on the person as well as the injury.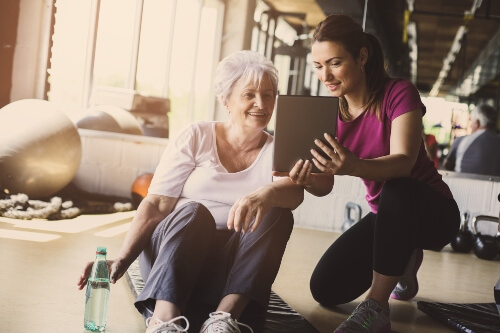 How Does Exercise Rehabilitation in Sydney Work?
Exercise rehabilitation needs to begin soon after the acute phase and most exercises

 
will be pain-free. To heal properly and return to your daily routines quickly and pain-free
it is important to stick to the three following exercise rehabilitation stages:
Early stage rehabilitation
This stage will involve gentle exercises that will allow damaged tissue to heal properly.
Mid stage rehabilitation
The next stage introduces progressive loading. By gradually increasing the load exerted

 
on muscles, tendons, ligaments and bones, there will be an increase of strength.
Late stage rehabilitation

  
The final stage involves functional exercises intended to improve your strength,

 
flexibility and stamina. It works new tissues and gets the body ready for pain-free
movement.
Exercise Rehabilitation
 Has Many Benefits
When you are recovering from an injury, dealing with chronic conditions or going through
 cancer treatment, it is normal to not want to exercise. You might not feel up to it,
but the benefits of exercise rehabilitation are worth the time and energy that you will spend
. We will help you learn and execute your exercises correctly to reach some of these
benefits:
Prevent future injuries and re-injury
Relieve depression symptoms
Our Exercise Rehabilitation Team
 in Sydney
Science Australia (ESSA). They are experts in their field, have many years of

 
experience and are able to offer a wide range of services for your recovery.

 
sports science​
. They excel in exercise rehabilitation and can improve your strength and

 
mobility following an injury, illness or cardiac arrest.

 
function, restoring muscle strength, improving flexibility and increase endurance.

 
Start Your Exercise Rehabilitation Program Today
If you require exercise rehabilitation or want to know more about how we can help you contact one of our Sydney Sports and Exercise Physiology locations. The quicker you start, the faster you can become your new self. For Medicare and private referrals for exercise rehabilitation, use the online referral form. 
Referrals can be obtained through the following links:
Please use this online referral form for EPC Medicare and private patients.
Please use this online referral form for WorkCover and Insurance patients.
Please use this online referral form for the Department of Veteran Affairs and Military Personal Services patients.