Book a consultation with one of our Exercise Physiologists
Sydney Sports and Exercise Physiology Testimonials and Success Stories
This page is dedicated to our clients and their stories of success and achievement.
The goal at Sydney Sports & Exercise Physiology is to provide our clients with the finest service around. We strive to be the best Exercise Physiologists in Sydney and are here to continually provide support and motivation throughout your entire journey.
Whether you are:
interested in improving your quality of life,

competing at a professional level,

improving your strength,

minimising chronic pain,

gaining muscle,

being better at your favourite sport 

just want to look and feel your best,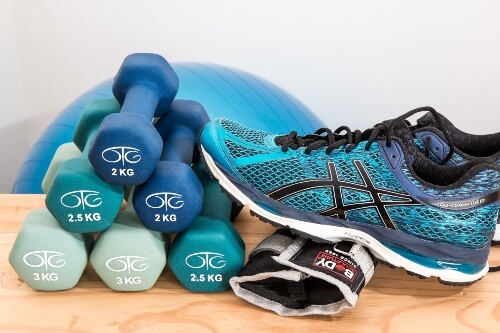 our accredited Exercise Physiologists will provide you with a personalised plan that will help you meet your goals.
Don't just take our word for it. Below are some of the exercise physiologist testimonials that we have received from our amazing clients.
Thank you to all our wonderful clients for helping us be the best Exercise Physiologists in Sydney.
I have found myself growing stronger…

Consulting SSEP was one of the best decisions I have made in my life.

With constant neck stiffness and weak shoulder, I was thinking of quitting dragon boat- a sport that I loved. Katie Harrison was extremely helpful and knowledgeable in helping me out.

She helped me understand how muscles work and how to use my body more effectively. My programs were very good. Over time, my discomfort did not only minimise significantly- I have also found myself growing stronger.

This has allowed me to join the NSW state team, represent the state and win gold at nationals in Canberra last April 2019.  With this, I look forward doing more sports and activities with confidence.

– worked with Katie Harrison
We have already begun to see improvements…

I began seeing Hollie in 2018 but only began seeing her weekly this year while studying at USYD.

I've has many issues related to hyper flexibility and I've found Hollie to be a great practitioner. We have begun to address my issues and any other concerns I have about sport and we have already begun to see improvements.

Hollie not only looks after my physical health but during our sessions she is more than happy to listen to anything I wish to discuss and helps me through these problems as well. I can't wait to keep working with Hollie to continue resolving my issues.

SARAH ASKEY

– worked with Hollie Webster
I was able to compete…

Over the past 18 months or more I have been a regular client at  Zone 34 initially commencing physiotherapy treatments for pre and post operative knee issues, shoulder girdle and occasional soft tissue injuries, as a result of my sport. I quickly discovered how good Zone 34 was and have not looked back.

Cameron Hyde, David Hillard and Gloria Spratt are all excellent practitioners. I have been to each for different purposes and have received the most excellent service.

As my knee caused a lot of chronic pain I gradually sort the help of Cameron Hyde of SSEP to establish and take me through a S&C program suitable to my injury history and sporting goals.

As I had specific time limits related to international events that I wished to compete in, I had weekly sessions for approximately 12 months prior to my recent Indoor World and Australian National Masters Athletics Championships.

Not only have I enjoyed the periodised strength program with fantastic on-site and off-site sessions dealing mainly with the development of power for speed, but also the wonderful relationship that evolved helping me to maintain my focus and motivation to conclude the cycle of a 4 year training plan that had been interrupted by 2 knee operations, one shoulder injury, torn quad and calf injuries, which led to a major deterioration of my entire left side of the body. In addition I had to deal with the erosion of my knee cap living in daily pain with arthritis.

I was driven to compete and was determined to attempt my athletic goals, and with the amazing help of Cameron over this past year, and the initial and occasional physio sessions mainly with David Hillard, I was able to compete at Torun, Poland at the World Masters Athletics Championships Indoors in March 2019, gaining a silver and taking the podium in the W60-64 for 60m hurdles in a time of 10.35.

Additionally coming 4th in 200m , 7th in 60m, 9th in 400m. Then returning to Australia and 5 weeks later attending the Australian National Championships in Melbourne where I won 6 gold medals, 5 for my personal events of 60m, 80m hurdles, 100m, 200m, 300m hurdles, 4 x 400m relay and an additional bronze for 4 x 100m relay.

I can't thank Cameron of SSEP operating out of Zone 34 and David, Head Physio of Zone 34 enough. They have been an inspiration to me and their attention to detail, love and passion for what they do and caring approach for the individual is truly to be sort after.

I will be continuing to use Cameron's amazing capacity as a S&C Coach for my next goal to compete in Canada in 2 years to attempt a gold in 60m hurdles, and David for any soft tissue injury that may arise along the way.
I was able to achieve both goals!

In May 2018 I developed a right Achilles injury from doing too much distance running. It was very painful and I had to cease running immediately.

After firstly seeing the sports medicine physician, I was then referred to an Exercise Physiologist at the Hills Sports medicine Centre and was seen by Taylor Mikaelian.

Taylor developed a graded return to running program for me which consisted of various exercises to strengthen not only my Archilles tendon but my glutes, quads, hamstrings, legs, core muscles. Each week Taylor would progressively increase each exercise to make it more challenging. I came in with 2 main goals that I wanted to achieve.

One was to just return to running and the longer-term goal was to do one last half marathon run. Thanks to Taylor's excellent program and guidance I was able to achieve both.

I believe the recovery from my injury was a lot faster  because I saw an exercise physiologist. I'm not saying that it's an instant fix, it still requires time and commitment to follow the program as it's outlined but if you do that then the results are very positive. Taylor is an excellent EP, I would highly recommend her.

She helped me enormously and I was able to complete the half marathon in May this year without any problems. Exercise really is the best medicine.

HELEN SAMAD
Saved my career as a nurse…


Not really understanding the role of exercise physiologists I was in doubt having a previous bad experience. I can't thank Luke enough for working with me and my health team in getting me back to work after a workplace injury. Luke was able to identify issues I was having with exercises and adjusted them accordingly to my ability. From being overwhelmed and not able to do many exercises I was given the confidence to do the exercises and progress to what I never thought was possible. I now have the ability and the skills to work independently. Whilst I have done the work, Luke has saved my career as a nurse.

BELINDA MARRIOTT
A hip replacement is not on the agenda!

When I first went to Katie it was a last ditch attempt to avoid a hip replacement due to osteo arthritis. Nine months later a hip replacement is not on the agenda. The program Katie worked out for me has increased my muscle strength so that I am fitter and stronger and the arthritis pain I used to feel has significantly decreased. I can't recommend her highly enough.

– worked with Katie Harrison
Your professionalism, expertise and great programs…

I just wanted to express my appreciation.  Your professionalism, expertise and great programmes. Greatly appreciated.

You are a terrific clinician and I wish you all the very best.  Thank you very much for your well-considered programmes.

BELINDA CARLISLE

– worked with Hollie Webster
I am stronger, healthier and happier than I have ever been!

I was referred to Taylor by my spinal surgeon following discectomy and rhysolisis surgery at the beginning of 2018.  I suffered from excruciating lower back and referred leg pain for many months prior to my surgery.  Although the surgery was a success, my pain continued to trouble me for a few weeks until I began to see Taylor and complete her prescribed exercises.

Initially I was fearful of performing movements and undertaking exercises that I felt could potentially hurt me.  I was reluctant to 'push myself' but with Taylor's support, patience and gentle encouragement every step of the way, I feel confident that I can do just about anything. My reliance on pain medications disappeared and my pain diminished a little more each week until I could finally say 'I'm completely pain free'!

Taylor is extremely knowledgeable and has a clear understanding of the body and physiology and how exercise can improve quality of life.  Taylor's encouragement and commitment to ensuring my proper technique for each exercise means that I am able to complete the home program she sets for me with confidence. She has taught me exercises and stretches that have become part of my daily routine.

She has a friendly, warm nature, is an excellent listener and genuinely cares for her patients. She is able to alter the program based on how I'm feeling each week and sets challenging but realistic goals to keep me progressing. I have a spring in my step after every session with her.

My physical strength has increased significantly and the biggest surprise for me is how my mental wellbeing has been influenced by the increase in my physical health.  I am stronger, healthier and happier than I have ever been.  I credit Taylor for having such a positive impact on my life and look forward to continuing the journey with her long term.  I continue to sing her praises to all who listen!

SNEZANA HILL
Supported me through my journey every step of the way…

I was referred to begin working with Cameron Hyde Exercise Physiologist from SSEP Gregory Hills in August 2017, after a work place injury on my spine.

Since beginning my therapy training schedule under Cameron, he has supported me through my physical training sessions to regain strength in preparation to undergo several spinal surgeries.

I have trained with Cameron at the clinic, and then progressed to the gym, where I have participated in weight training and light cardio to build core strength as well as hydro therapy sessions. The hydro therapy sessions have been a great addition to continue working on my strength while being supported by the water.

During my time working with Cameron he has educated me on the various types of physical and mental pain and he has supported me through my journey every step of the way, from surgery preparation programs to surgery recovery.

I have gained not only physical but emotional support from Cameron to begin rebuilding my capacity to return to normal physical movement and everyday life requirements.

I could not speak more highly of Cameron and the team from SSEP at Lifestyle Sports and Physio and would recommend them in any injury capacity.

MEREDITH MAGGS
Individually tailored gym-based rehabilitation

I have worked with Hollie Webster, exercise physiologist for three years. Hollie has conducted individually tailored gym-based rehabilitation exercise and functional conditioning programs for me.

Due to my Cerebral Palsy I require expertise in both the physical as well as cognitive behavioral aspects of an exercise program.

Hollie has excelled in all areas of her services and I have no hesitation in recommending her services.

IVAN KVESIC

– worked with Hollie Webster