Our Exercise Physiologists are all accredited with ESSA and are passionate about sport performance, recovery and rehabilitation.
Find out more about our team and how you can contact them.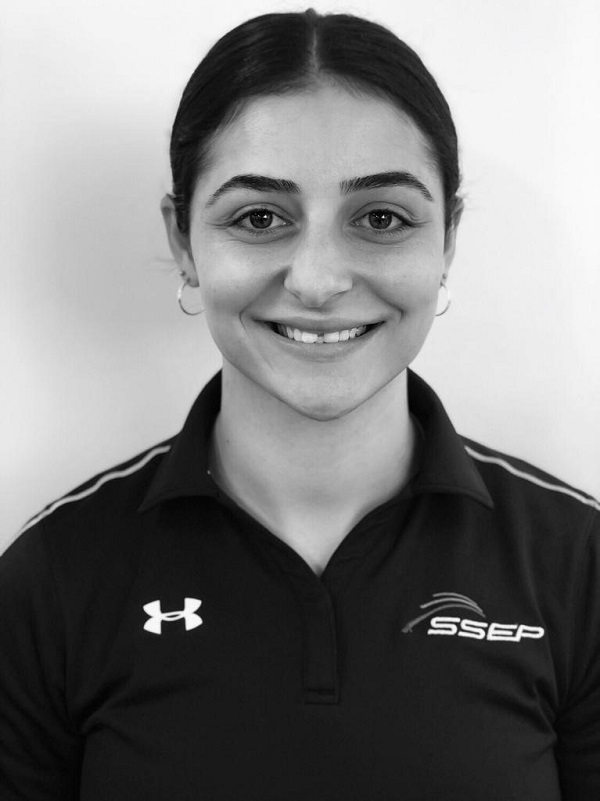 Taylor's Story
Taylor's passion in Exercise Physiology is to guide people through rehabilitation of an injury all the way to maintaining and enjoying an active lifestyle for injury prevention and overall quality of life.
Her love of sport translates into her practice as an Exercise Physiologist, allowing her a deep understanding of movement and the importance of an active lifestyle.
Taylor Mikaelian.
Accredited Exercise Physiologist
Accredited Exercise Scientist
Level 1 Sport Scientist
Level 1 Strength & Conditioning Coach
Qualifications
Bachelor of Applied Science (Exercise Physiology) – Sydney University
ASpS Level 1 Sport Scientist
ASCA Level 1 Strength and Conditioning Coach
EXOS Performance Specialist
Registrations
Accredited Exercise Physiologist, Exercise and Sports Science Australia (ESSA)
Accredited Exercise Scientist, Exercise and Sports Science Australia (ESSA)
Registered provider through Medicare Australia and Work Cover NSW
Memberships
Exercise and Sports Science Australia (ESSA)
Musculoskeletal Rehabilitation
Strength and Conditioning
Neuromuscular and metabolic rehabiliation
Taylor's Approach to Exercise Physiology
Taylor has a keen interest in musculoskeletal rehabilitation, and strength and conditioning across all ages.
She is particularly interested in guiding people to living a healthy lifestyle and overcoming various obstacles along the way. Whether this be due to injury, metabolic or neuromuscular conditions, Taylor aims to facilitate long term wellbeing by educating her clients throughout the rehabilitation process and ensuring they have the tools necessary beyond the program.
She firmly believes that rehabilitation requires treatment outcomes that focus on physical, mental and emotional health to improve overall symptom management and quality of life.
Taylor's love of sport and living an active life has led her to ensuring she provides rehabilitation that suits her client's needs and lifestyle.
Taylor's goal is and always has been to provide rehabilitation that is evidence-based and suitable for the patient. This has allowed her to keep an open mind with new projects and trails of education.
Get In Touch
Book an Appointment
Talk to Taylor at our Norwest clinic. Call 02 9899 2833
Or call one of our other convenient Exercise Physiology locations around Sydney