Book a consultation with one of our Exercise Physiologists
Sport science applies the study of science to sporting activities. The focus of sport science is to help maximise performance and endurance in preparation for events and competitions while lessening the risk of injury. 
It's used to help identify strengths and weaknesses so that a training program can be individualised for everyone from athletes to the elderly, and everyone in-between.
Sports Scientists ensure that athletes are up to date with current training protocols, testing, and preparation.
Our highly experienced Sport Science staff are able to provide evidence based interventions to athletes to improve performance.
Areas covered include:
Injury prevention and corrective exercise prescription
Program design and monitoring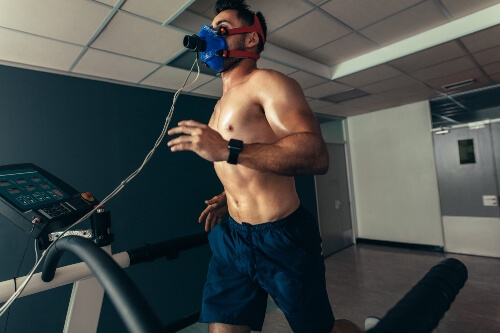 We have experience consulting for Cricket NSW, Cricket Australia, The University of Sydney as well as players from elite rugby league, soccer and AFL. Our scientific testing protocols match those used at the AIS (Australian Institute of Sport) and NSWIS and we have helped hundreds of runners, cyclists, triathletes and fitness enthusiasts achieve their training goals.
ESSA defines Sports Science as:
"Sport Science is a multi-disciplinary field concerned with the understanding and enhancement of human performance. It includes the knowledge, methods and applications of sub-disciplines of human movement studies (i.e., exercise physiology, biomechanics, motor control and motor development, exercise and sport psychology), as well as how they interact.
Sports scientists are trained experts who assist sports people to achieve the best possible sporting performance. They evaluate, research, assess and advise on coaching, training, competition and recovery practices in all areas and levels of sport.
A sports scientist will work with teams and individual athletes to provide scientific support in preparation for competition. This can involve information, technical and practical support on training, injury prevention, technique analysis, nutrition and optimisation of performance, and assistance with psychological issues (such as motivation, stress and arousal, and coping strategies). For example, a sport scientist might design a training programme to increase a cyclist's speed or improve a swimmer's power off the swimming blocks."
Exercise and Sports Science Australia (ESSA)
Sports Science is the Study of Key Sciences
Sports science covers four main key sciences;
 psychology

 physiology

 biometrics 

 motor control/learning
Knowing how the human body acts and performs allows training programs to be designed for our clients to reach their maximum potential.
Psychology
The psychological demands of physical activity can determine if an individual is able to achieve success and optimal performance. Taking psychological factors into account can affect performance.
Physiology
Physiology takes into account the way that the human body functions when exposed to exercise and physical training.
Biometrics
Biometrics is the science of measuring and studying biological data which includes hormone and glucose levels. People who keep an eye on this data are able to improve their health and energy.
Motor Control/Learning
Motor control/ learning is the way that a human is able to organise their motor skills. By gaining motor control people are able to move accurately and swiftly while minimising energy use and avoiding injury.
Sports Science and Physical Education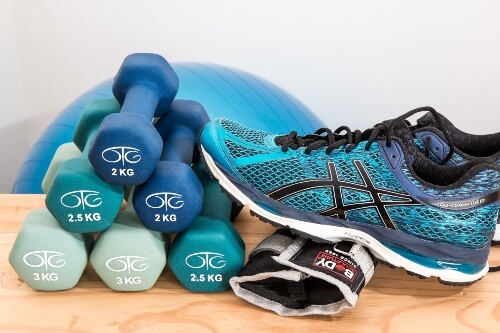 Sports science is used is school districts, athletic associations and recreational departments. This technology is playing a role in training up and coming athletes to everyday individuals.
Sports science has changed the way people workout. Individuals are now able to get data on endurance, performance, technique and more. This data can be compared with previous data and help improve performance.
Sports Science Helping to Prevent Injuries
Injuries during exercising and sports is too common. Severe injuries can take someone out of commission for months at a time and can lead to further issues down the line.
Sports science has taken into consideration all the ways to help prevent avoidable injuries. Most injuries can be avoided with proper knowledge and prevention.
You can use sport science to prevent injuries by:
Stretching
Your muscles need to be stretched before and after a workout to help prevent injuries. To be effective stretching needs to be done correctly. Ineffective stretching can actually cause damage and not be adequate for your workout.
Warming Up and Cooling Down
Warming up prepares your body for exercise and physical training. A warm-up loosens your joints and muscles while slowly increasing your heart rate. Cooling down is just as important. It brings your heart rate down slowly.
Proper Training
Having a proper training regime based on your physiology and performance goals will help in preventing injury. Have a Private Exercise Consultation to help you determine the best way to improve your performance in your chosen sport or exercise.
Build Your Workout Gradually
Prevent injuries by starting slowly and gradually build duration and intensity. Having VO2 Max and threshold testing performed will help you determine and implement your training levels.
Vary Your Workout
Using the same muscles over and over can lead to overuse and injury. Change it up so you're not repeating the same movement every day.
Proper Nutrition
Nutrition is necessary for a successful workout. Our consultants can talk to you about the proper nutrition for your workout, your goals and your physiology.
Sufficient Recovery
Recovery is crucial in preventing injury. Insufficient recovery can lead to weakened performance and injury. Talk to one of our exercise physiologists about recovery for your individual needs.
Psychological Recovery
Psychological recovery techniques such as massage, spas and hot showers can help your mental health. Mental health plays a big role in recovery and it's important to ensure you're feeling great about your workouts, not dreading them as this can lead to fatigue and injury.
Pay Attention to Your Body
The "no pain, no gain" theory is incorrect. Always listen to your body. If you are feeling pain you could be causing avoidable damage. When beginning a new workout routine, it is normal to feel mild discomfort, so it is important to know what is normal pain and what is not.
Using Sport Science Effectively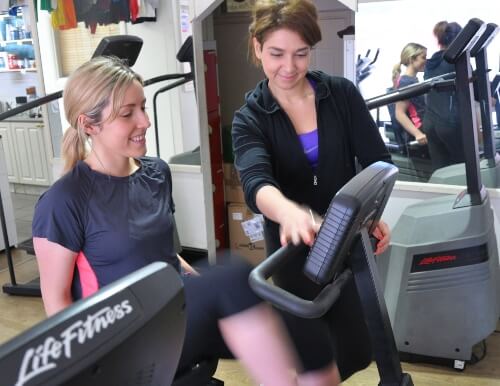 Our Exercise Physiologists are accredited and offer a diverse range of services that can help anyone reach their fitness goals.
At SSEP, we aim at providing quality care for all our patients. We want you to feel safe and comfortable while we help you achieve your performance and lifestyle goals.
If you are looking to find out more about what  Sport Science is and how it can improve your athletic abilities or your quality of life call one of our clinics today and one of our expert Exercise Physiologists will help you.