Long Term Athletic Development
Book a consultation with an Exercise Physiologist for Athletic Development
Long Term Athletic Development
Children, teenagers and adults to need to safely develop skills and movements at the right time to optimise their activity or sport. Our Long Term Athletic Development (LTAD) programs help define these skills and movements along their activity pathway. Research points us in one direction – doing the right things at the right time will help us get active, stay active and help achieve our potential.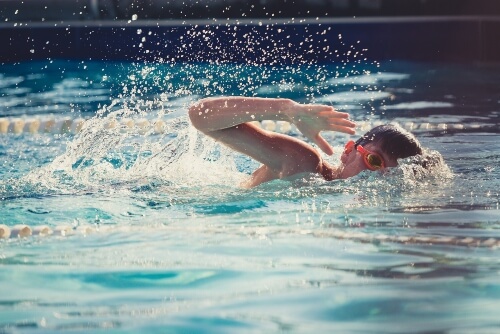 How Often Should You See Our Exercise Physiologists for Long Term Athletic Development?
In your initial consultation we will discuss your goals for long term athletic development and recommend a plan moving forward. We can work with a LTAD athlete or child for years as they mature in the following time frames, depending on your goals:
1-2 session per week in critical phases

Monthly

Around competition phases
7 Stages of Long Term Athletic Development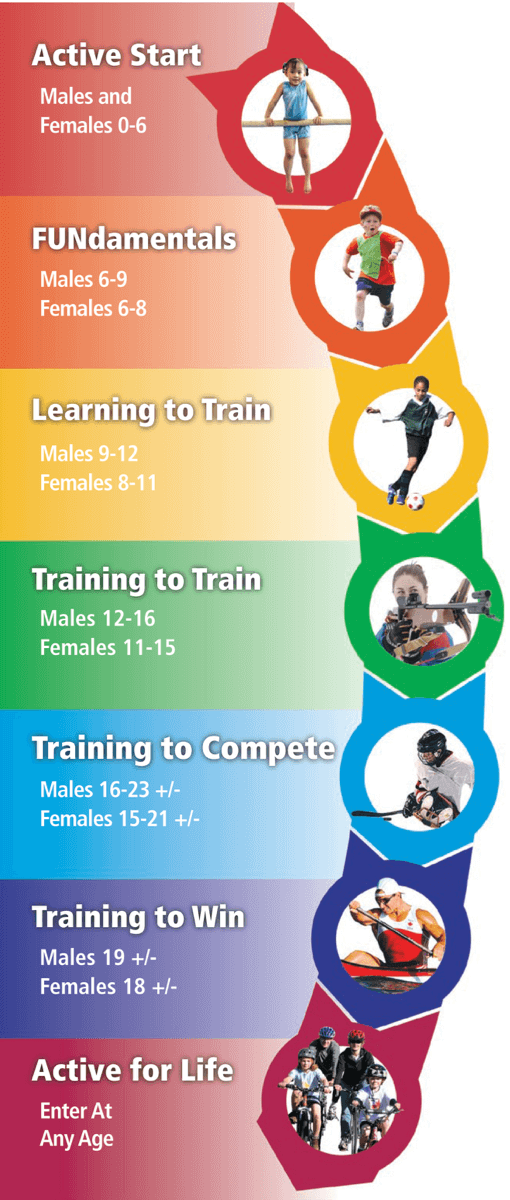 Stage 1 – Active Start Stage
Males and Females 0–6
Objective: To make physical activity a necessary and fun part of a child's daily routine. 
When children are very young, parents are their primary support system. As children age, daycares, schools and community programs can have additional influence. Before children enter into these other forms of activity it's important for parents and other adults who are with the kids daily, to instil the importance of nutrition and physical activity.
It's essential that children remain active. They should never be inactive for more than 60 minutes, except when sleeping. Development and growth are enhanced through playful exploration. The focus should be placed on basic fundamental skills such as running, jumping, throwing and catching. Organised physical activity is also important for proper development. It provides key benefits along with an early introduction to structured programs.
The Active Start Stage is the very first step in Long Term Athletic Development. It benefits children by building physical activity along with boosting confidence, imagination, social skills and emotional control. Early development also helps to reduce stress and improve sleep. Young children don't see physical activity as exercise, but as something fun that they like to do.
Stage 2 – Fundamentals Stage
Males 6-9, Females 6-8
Objectives: Continue to stress the importance of daily physical activity while teaching agility, speed, balance and coordination.
During the Fundamentals Stage, there is an emphasis on flexibility, speed and agility. This helps children develop and maintain body strength and optimum range of motion. There is no formal competition at this stage.
Individual plans are created to provide your child with activities that are needed for their success. Sessions should be supervised so that bad habits are not formed and injuries are kept to a minimum. Simple rules and etiquette are introduced at this stage. By having children participate in several different sports and activities they are able to enhance their decision-making skills.
The Fundamentals Stage benefits children by giving them the opportunity to develop general physical skills that are required in most types of physical activities. This allows them to participate with other children while knowing how to stay safe and have fun.
Stage 3 – Learning to Train Stage
Males 9-12, Females 8-11
Objectives: To enhance the development of overall sports skills and physical literacy by integrating physical, mental, emotional and cognitive components to the program.
The Learning to Train Stage is key for trainability of learning motor skills. During this stage, the differences between genders become more apparent and the awareness of physical changes helps to provide recommendations for the progression of training.
Testing and monitoring should be introduced at this stage. Observation of patterns of development is critical. Training sessions still require supervision to lessen the chance of injury and stop bad habits before they begin. Flexibility, speed and agility are still a main focus. Posture, coordination and alignment are also worked on.
Warm-up and cool-down procedures, stretching, proper nutrition, hydration and mental skills will be introduced. During this stage, children should still continue to participate in different activities, but the number should decrease. Children will begin to discover what their true talents are. 
During the Learning to Train Stage, athletes are able to convert essential movement skills into necessary sport skills.
Stage 4 – Training to Train Stage
Males 12-16, Females 11-15
Objectives: Develop stamina, strength and speed while improving fitness and athletic-specific skills.
The Training to Train Stage is the most difficult yet critical stage for long term athletic development. It incorporates both strengths and weaknesses and is crucial for growth and development. Young adults are more likely to have faster rates of physical change which can lead to increased stress on the body. At this time in their lives technique, flexibility and posture are very important.
Regular testing and monitoring is vital. During the Training to Train Stage anaerobic alactic power and capacity training will become more of a priority. Aerobic training will also have more of an importance at the onset of PHV (peak height velocity). Formal weight training is also introduced during this stage and is monitored to reduce stress on growing bodies. Ongoing learning and growth of the ancillary capacities will also be addressed.
The benefits that come along with the Training to Train Stage are numerous. Athletes will begin to put more focus on applying their skills and focusing on the sport. They will become more independent and will need less involvement from their supervisors.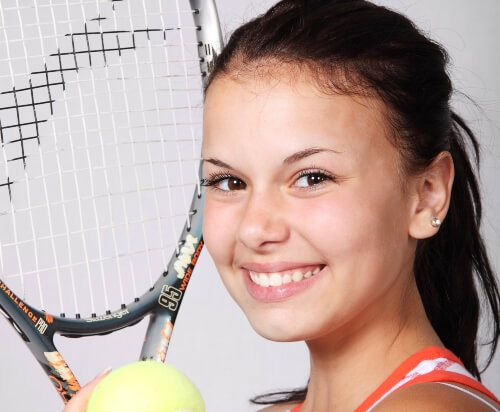 Stage 5 – Training to Compete Stage
Males 16-23, Females 15-17
Objectives: To physically prepare athletes for competition. Incorporate physical, emotional, mental and cognitive development. Focus on event area specialisation.
The Training to Compete Stage specialises in competition. Advanced motor skills are refined, and participation in several different sports will decline. Instead, athletes will become event-specific, and the number of athletic sessions will increase. Practice is crucial and will take up most time. An athletic season is year round with a one month rest period.
By this point in training, athletes have developed their own personal style. We focus on additional development of technical and tactical abilities.
Stage 6 – Training to Win Stage
Males 19 +/-, Females 18 +/-
Objectives: To maximise preparation and get results by learning to win when it counts. To introduce a formal Performance Enhancement Team. Continue incorporating physical, emotional, mental and cognitive development.
The Training to Win Stage is a major step in Long Term Athletic Development. It gets us to the point that we have been working for all along. It is the stage where a young athlete becomes a full time athlete. Everything that we do during the Training to Win Stage is to help the athlete excel at the highest levels. Testing and monitoring are crucial for preparing the athlete medically, physiologically and psychologically for success.
The complete integration of the Performance Enhancement Team is critical. During this time the athlete is acquiring the knowledge that he or she needs to become a full-time athlete.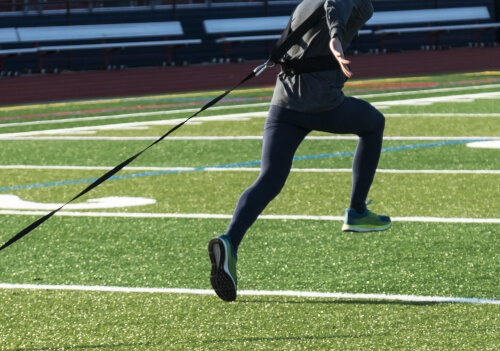 Stage 7 – Active for Life Stage
Males any Age, Females any Age
Objectives: Preparations for integration into society and dealing with adversity.
The Active for Life Stage is intended for athletes who have fully retired from mainstream competitive sport. This is the Long Term Athletic Development stage that is rarely discussed.
This stage is critical in helping high-level athletes adjust to life without competitions. Without having to focus on competition, many athletes experience difficulties adjusting to daily life.
If a retired athlete chooses to stay in the sport their expertise and knowledge can be used in coaching, mentoring, officiating as well as administration. There are many opportunities to stay busy and help others and the athletes need to consider whether they want to compete at the Masters level or take up a new sport or hobby.
The Active for Life Stage is crucial in helping retired athletes stay active and productive. It is the final stage in Long Term Athletic Development.
Why Long Term Athletic Development is Important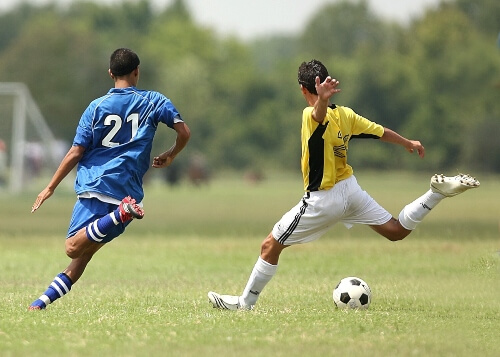 Long Term Athletic Development leads to continual improvement. Rather than working for immediate goals and gratification, you are able to improve a little each day. After continuous improvement and development, you will experience the desired performance that can span your lifetime.
The Long Term Athletic Development model works and provides the finest training. When children are introduced to the Active Start Stage at a very young age they are more likely to reach their full athletic potential.
The different stages of Long Term Athletic Development have been proven to help children grow and accelerate during training. These developmental periods provide fundamental skills and abilities that will help them grow. 
Contact Us Today to Learn More about Long Term Athletic Development
Call one of our convenient locations around Sydney today to book a consultation with one of our Exercise Physiologists for Long Term Athletic Development.