Strength and Conditioning
Book a consultation with an Exercise Physiologist for Strength and Conditioning
Strength and Conditioning Sydney
Professional guidance from one of  our expert strength and conditioning coaches is the most effective way to achieve your sport performance goals. Our trained and qualified Exercise Physiologists use proven methods and sports science to maximise strength and conditioning results.

At Sydney Sports and Exercise Physiology, we're equipped with complete strength and conditioning gyms in multiple locations around Sydney.

Strength and Conditioning Coaching Services Include: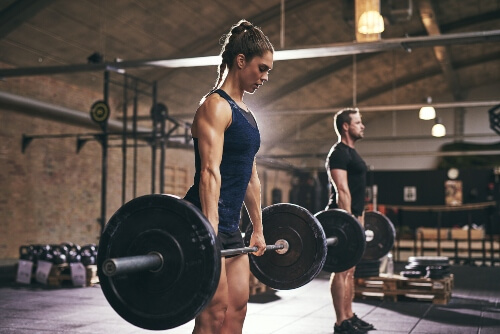 Our strength and conditioning sessions in Sydney are not your average workouts. We use the latest research and sport science to focus on your goals and performance.
Who Needs a Strength and Conditioning Coach?
Whether you are a hobbyist who is interested in learning a new method of training or an elite athlete who is looking for strength training in Sydney we have a service that will be perfect for you. Our strength and conditioning programs are for:
Young Athletes
We will start you with a Strength and Conditioning program and progress you through to a Long Term Athletic Development program.
Hobbyist/Enthusiast Athletes…
Wanting to improve their performance and technique.
Elite Athletes
We are currently working with athletes such as the Sydney FC and Sydney Thunder teams amongst other elite althletes in multiple sports.

Our professional Exercise Physiologists use the newest evidence-based practices when custom tailoring a program for each of our clients. Our strength and conditioning programs are personalised to meet existing fitness levels and strength requirements, while building up to performance goals. Any good training program needs updated measures of strength and conditioning capacities, guessing is not good enough.
Get in touch with our Exercise Physiologists to find out how our science based strength and conditioning programs can benefit you.
Strength and Power Training
Strength and power training is vital for athletes to perform their best, but it isn't only for sportsmen. Staying healthy and fit as you age is also very important. One of the best methods of staying in shape is by practising strength and power training exercises.
Beginning in our thirties the human body begins to lose muscle mass which leads to aches and pains, and an increased risk of injury. The older our bodies get the quicker our muscle mass disappears. This loss makes it harder for us to perform simple everyday tasks like climbing stairs and standing up.
Our strength and conditioning facilities in Sydney can benefit anyone at any age. You will build muscle, boost endurance, increase speed and improve reaction time.
Conditioning for Sport and Performance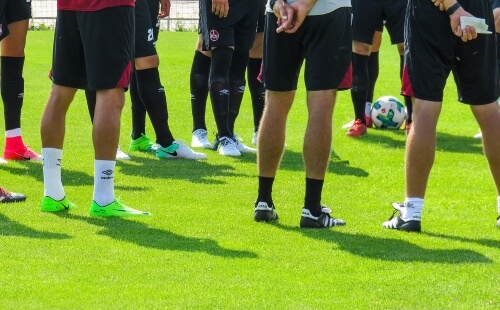 A strength and conditioning program is the first step in preparing for an effective training program. It will enhance performance and reduce the chance of injury. 
Conditioning will vary depending on your current training program and generally has several different components which include:
You can talk to one of our Exercise Physiologists about a strength and conditioning program to improve your sport performance.
Long Term Athletic Development
Long Term Athletic Development takes into consideration the stages of development and long-term prospects. With skill development, you are able to improve and develop certain physical and mental attributes that you can use in sports as well as your everyday life.
This is ideal for young athletes and people wanting to create habits that will benefit their training and performance long term.
Training consists of evaluation, planning, execution, and monitoring. Planning and monitoring are essential for keeping training on track. Monitoring progress increases the effectiveness of training. 
Strength and Fitness Testing
Strength and fitness testing consists of a series of exercises that are used to evaluate your health and physical status. Testing can be done for medical purposes as well as general health and fitness purposes. 
Our Exercise Physiologists will run testing as the basis for developing a suitable strength and conditioning program for you.
Benefits of Our Strength and Conditioning Training in Sydney
Our Exercise Physiologists use the latest sport science technology to create a tailored strength and conditioning program for you. These programs are more than your average training program that you would get from a personal trainer. Our science based programs are developed specifically to see you achieving your goals with the correct techniques, exercises and time frames for you.
You'll see many benefits from our strength and conditioning programs in Sydney such as:
Long term lifestyle changes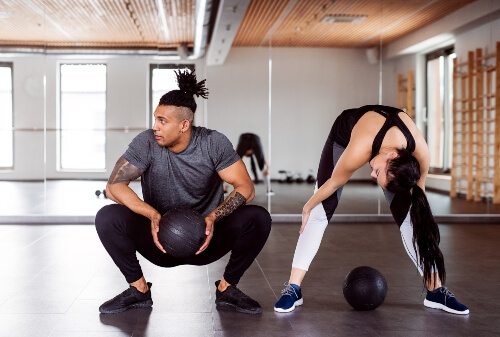 There is no better time to begin strength and conditioning coaching in Sydney than right now. If you are looking to improve your workout, inspiring to be a better athlete or want a better quality of life, we would love to meet with you and help you improve your overall well-being. The sooner you start the quicker you will feel better, look better and have a healthier life.
Book an appointment today for strength and conditioning coaching in Sydney at your preferred location.