Workers Compensation and CTP
Book a consultation with an Exercise Physiologist for Workers Compensation and CTP
Workplace Injury – WORKCOVER
Sydney Sports & Exercise Physiology's Workcover accredited Exercise Physiologists have the clinical skills and knowledge to develop functional exercise prescription designed to return your injured workers back to work as quickly as possible.
Online Referral for WorkCover
Please use this referral form for WorkCover patients. For EPC Medicare and private patients, please use our Medicare and private form.

What is WorkCover Exercise Rehabilitation?
Workcover exercise rehabilitation is a service provided by our Accredited Exercise Physiologists (AEPs). It's a managed process provided to help injured workers return to work. Our staff has the necessary qualifications and experience to provide timely intervention, with proper services based on the worker's assessed needs.
Our AEPs are able to identify and address the risk factors that may have an impact on a worker's ability to return to work and be productive. We will provide expert advice by working with the worker, employer, insurer, treating doctors and other providers.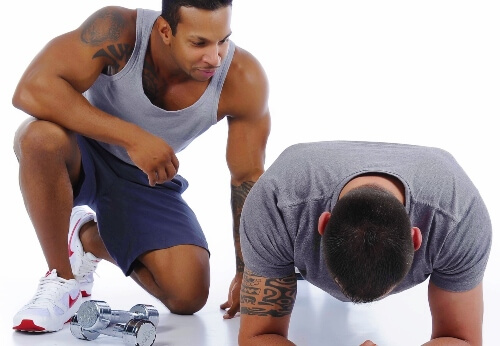 The Many Benefits of Workcover Exercise Rehabilitation
Workcover Exercise Rehabilitation is a vital component when it comes to the recovery and rehabilitation process. It provides assistance to injured workers and prepares them to return to work and normal everyday activities.
An injury can cause many issues including pain, inflammation, muscle spasms and ligament tension, among other symptoms. At Sydney Sports and Exercise Physiology, we use the latest and most effective techniques, based on sports science, to restore function and get you active again.
When you've been injured and are in need of exercise rehabilitation, working with SSEP will speed up the recovery process. We will assist you in returning to your pre-injury status, or even better. After rehab has been completed, many of the exercises and stretches can be continued to reduce the probability of re-injury.
Some of the many of the benefits that you can receive from Workcover Exercise Rehabilitation are:
Personalised exercise plan
Knowledgeable instructions
Prevent future injuries and re-injury
Relieve depression symptoms
Start Your Workcover Exercise Rehabilitation Program Today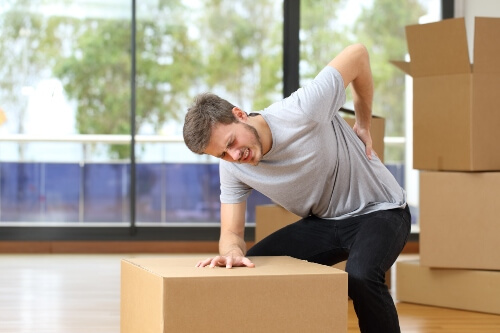 If you have been injured at work and are in need of rehabilitation services contact one of our Sydney Sports and Exercise Physiology locations. The sooner you start rehab the quicker you can get back to full functionality and living a life free of aches and pains. For a Workcover Exercise Rehabilitation referral, use the online referral form at the top of this page.