Exercise Physiologist Kellyville
SSEP Kellyville is located within 'Exercise Rehab Clinic'
Book an appointment with our Kellyville Exercise Physiologists at Exercise Rehab Clinic.

Use our contact form to request a call back and we'll be in touch with you soon.
Our Exercise Physiologists in Kellyville can provide you with important information and an exercise program that will help you improve your overall well-being.
We are specialists in helping athletes prepare and train for competitions, we are currently working with professional teams such as Sydney FC (Football Australia) and Sydney Thunder (Cricket Australia). We can assist you in improving your performance in your chosen sport.
Regular physical activity is important for helping build movement skills and strengthening the body. Physical activity is also key in keeping a healthy body weight, treating pain and fighting chronic conditions.  
Our professional accredited Exercise Physiologists in Kellyville use exercise as a medicine. They know that it can be a powerful tool that can provide amazing results. Our dedicated team knows how to design a medically sound, customised exercise program that will be perfect for you.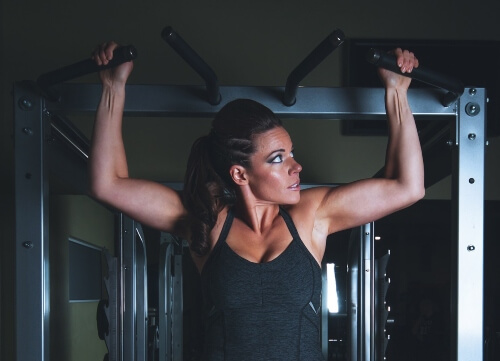 Benefits of regular physical activity
Decrease the risk of falls
Help manage type 2 diabetes
Recover more quickly from sickness and injury
Reduce the risk of chronic medical conditions
What is an Exercise Physiologist?
Accredited Exercise Physiologists (AEP) are experts in the field of health and fitness using sport science. The AEP's of Sydney Sports & Exercise Physiology excel in exercise interventions in areas ranging from chronic conditions, such as diabetes and obesity, to improve your strength and mobility following injury.
Our highly experienced Exercise Physiologists in Kellyville work with dietitians, physiotherapists, physicians and therapists to help you reach your goals and improve your quality of life.
We provide the following services at this location:
Long Term Athletic Development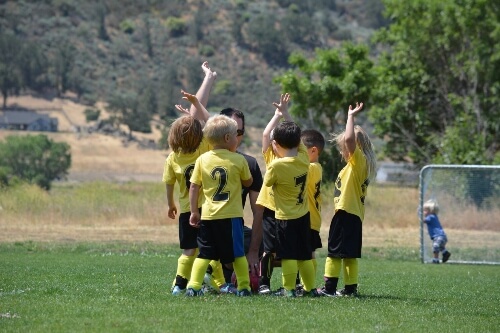 Long term athlete development is ideal to start at a young age, but it can begin at whichever age you desire. It is important for children, youth, and adults to be doing the correct things at the right time. Staying active and healthy throughout your life, will help those involved in long term athletic development achieve the fullest potential and fight chronic health conditions.
Total commitment to athletic development is vital in maximising athletic potential. To be successful the time must be taken to train.
There are 7 stages of long term athletic development:
Stage 1 – Active Start Stage
Stage 2 – Fundamentals Stage
Stage 3 – Learning to Train Stage
Stage 4 – Training to Train Stage
Males 12-16, Females 11-15
Stage 5 – Training to Compete Stage
Males 16-23, Females 15-17
Stage 6 – Training to Win Stage
Males 19 +/-, Females 18 +/-
Stage 7 – Active for Life Stage
Males any Age, Females any Age
Strength and Conditioning
Strength and conditioning are needed to improve overall fitness and prepare athletes for competition. Our Exercise Physiologists in Kellyville focus on providing the knowledge needed for the development of the skills and techniques to excel in your sport and outperform your competition.
Our Exercise Physiologists in Kellyville use the newest evidence-based practices when custom tailoring a program for each of our clients. Every program is unique and personalised for the existing fitness levels and strength requirements. Our strength and conditioning services are aimed at improving and maintaining general or sport-specific skills.
You will see many benefits from strength and conditioning in Sydney such as:
Long term lifestyle changes
Exercise rehabilitation needs to begin soon after the acute phase. Most exercises will be pain-free. To heal properly and return to your daily routines quickly and pain-free it is important to stick to the three following exercise rehabilitation stages: 
Early stage rehabilitation
This stage will involve gentle exercises that will allow damaged tissue to heal properly.
Mid stage rehabilitation
The next stage introduces progressive loading. By gradually increasing the load exerted on muscles, tendons, ligaments and bones, there will be an increase of strength.
Late stage rehabilitation
The final stage involves functional exercises intended to improve your strength, flexibility and stamina. It works new tissues and gets the body ready for pain-free movement.
Private Exercise Consultations
Our Exercise Physiologist Kellyville team provides private exercise consultations to people of all ages for all types of reasons. Our main goal is to provide you with the best service possible so that you are able to maintain or improve your overall health.
Consultations involve a detailed health and fitness assessment. From your assessment, we will develop a personalised exercise plan tailored to your needs so that you can reach your goals.
In your initial consultation, we will:
Identify and discuss your exercise and fitness goals
Complete a detailed medical and musculoskeletal history
Assess current exercise and lifestyle and behaviours
Review your current fitness status
Conduct international standard anthropometric measurements
From this detailed assessment, we will:
Establish key strategies that are practical, achievable and specific to your goals
Create an individualised exercise plan is personalised to fit your lifestyle
Provide relevant health education
Provide appropriate written resources
Recommendations regarding follow-up consultations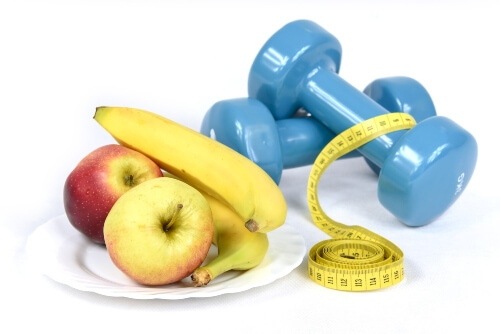 VO2 Max and Threshold Testing
Testing is able to provide valuable information for coaches and athletes. Knowing certain information allows for a more accurate determination and implementation of training levels, competition and recovery time.
Everyone is unique and has their own training threshold that can change over time. Changes can happen due to various reasons such as illness, injury and exercise history.
Measurements should be taken at different times of the year. These times will vary depending on your sport, goals and training periodisation. For maximum efficiency and performance outcomes, it is recommended that you should get baseline measurements and testing done before you begin a new program.
We Accept and Treat Referrals From
Medicare/Private
Please use our online referral form for EPC Medicare and private patients.
Workers Compensation
Please use our online referral form for WorkCover and Insurance patients.
DVA and Military Personal Services
Please use our online referral form for Department of Veteran Affairs and Military Personal Services patients.
We're Committed to Helping You Succeed
At Sydney Sports & Exercise Physiology, our mission is to help you reach your physical goals. We provide testing and treatment that will, in turn, help you improve your overall well-being. If you have been searching for an Exercise Physiologist in Kellyville, look no further and give us a call now.