At SSEP, we specialise in rehabilitation. Our specialists work with a wide variety of individuals, from athletes to those with chronic diseases. We offer a wide range of services that will help our clients improve their physical health and wellbeing.
Hydrotherapy is one of the many services we provide. It is water-based therapy that is extremely helpful in treating pain and improving motion.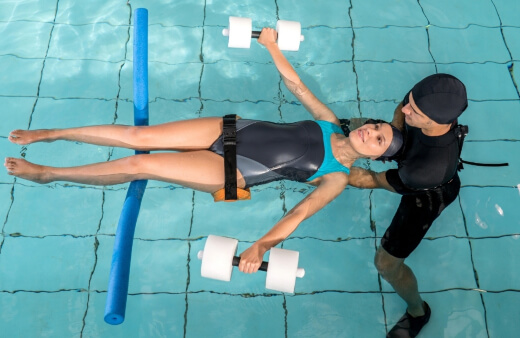 What is Hydrotherapy?
Hydrotherapy is a type of water therapy that is often used during physical therapy. It is used to treat several conditions, including arthritis and sports-related injuries. Hydrotherapy involves any type of therapy using water.
At SSEP, our physiotherapist will work with you and design a personalised exercise program for you. Depending on your symptoms, the program will focus on improving your range of motion, building your strength or both.
Hydrotherapy is not the same as swimming or aqua aerobics. Instead of strenuous movements, hydrotherapy exercises focus on slow, controlled movements.
Benefits of Hydrotherapy
There are several benefits of hydrotherapy. Some of these benefits include:
Reduces pain

Improves range of motion

Helps relieve symptoms of osteoarthritis and rheumatoid arthritis

Eases tension

Can help avoid delayed onset muscle soreness

Aid in relaxation

Low impact

Reduces anxiety and depression

Relaxes the muscles

Increases blood flow
Types of Hydrotherapy
Your doctor and physiologist will work together to decide the best type of hydrotherapy for you. Depending on your condition, your doctor may recommend:
Warm Baths
Hydrotherapy can be as easy as soaking in a warm bath. You may need to add salts and minerals, or other elements to improve the therapy.
Saunas
Saunas are another common form of hydrotherapy. Sauna hydrotherapy will require you to sit in a room that is either dry or wet, hot or cold.
Aquatic exercise
Aquatic exercises are often prescribed for older people that have arthritis or fibromyalgia. Hydro pool therapy does not put a lot of stress on the joints since the water helps support your weight. And it will raise the heart rate. Aquatic exercises are often prescribed to those who have a high risk of falling.
Sitz bath
A sitz bath is often used for relieving cramps and haemorrhoids.
Wraps, compresses, and fomentation
Wraps and compresses can provide relief to targeted areas. The wraps may use hot, warm, or cold water.
Hot tubs
The jets in a hot tub combined with hot water can reduce muscle tension, improve blood circulation, and encourage relaxation.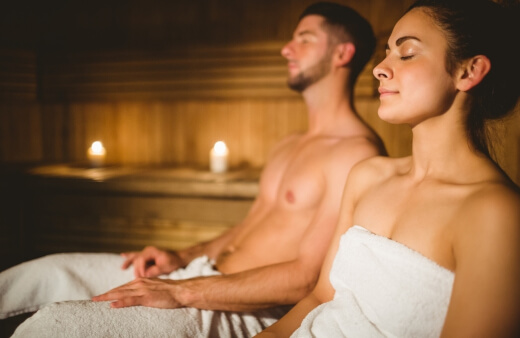 When Should Hydrotherapy be Used?
Hydrotherapy can be used to treat a wide variety of ailments. Your doctor may recommend hydrotherapy for:
Post Surgery Treatment
After surgery, you need physical therapy that is low impact and will promote healing. You do not want to perform strenuous activities and cause damage.
Musculoskeletal Injuries
With hydrotherapy, you can gradually increase weight. This will allow you to slowly increase your strength without hurting yourself.
Arthritis
Hydrotherapy can help relieve pain caused by arthritis and improve mobility.
Chronic Pain
The use of hydrotherapy can relieve chronic pain and allow damaged tissue to heal.
Neurological Conditions
Hydrotherapy can be used for people that have neurological conditions. These patients may have issues performing movements on dry land, but they can perform them in water.  
During Pregnancy
Pregnancy can be tough, and it can be hard to move and exercise. Hydrotherapy makes it easier to perform exercises while improving your strength, flexibility and stamina.
SSEP Can Provide You the Hydrotherapy You Need
If your doctor has recommended hydrotherapy, or you are interested in learning more, contact one of our 9 convenient locations throughout Sydney. At Sydney Sports and Exercise Physiology, our exercise physiologists will provide you with a personalised Hydrotherapy program tailored to your needs.