Our Exercise Physiologists are all accredited with ESSA and are passionate about sport performance, recovery and rehabilitation.
Find out more about our team and how you can contact them.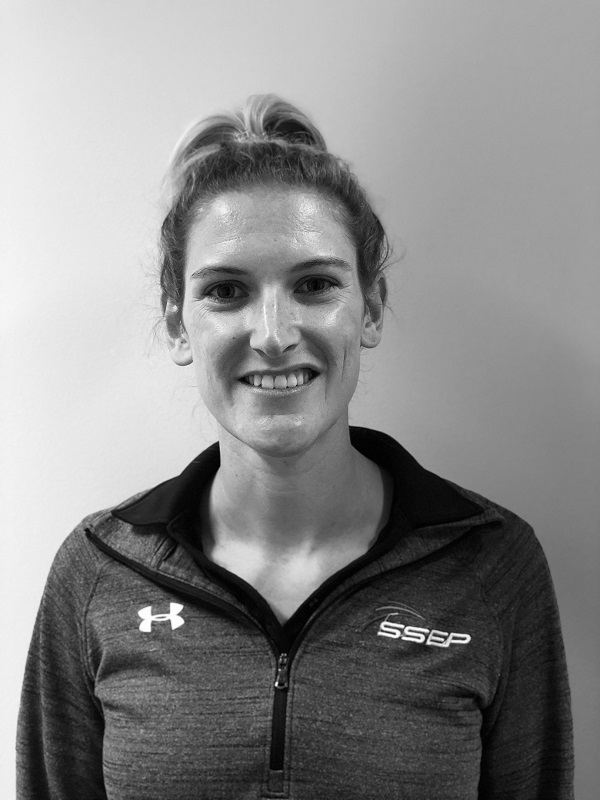 ABOUT
Hollie Webster
Sydney Sports Medicine Centre, Homebush
The Sports Clinic, Sydney University
The Stadium Clinic, Moore Par
Hollie's Story
Hollie is an accredited Exercise Physiologist, Sports Scientist and Strength and Conditioning Coach. Coming from a background of international level hockey and AIS training, she has a passion for injury prevention and athletic development for elite athletes, along with musculoskeletal rehabilitation.
Hollie Webster.
Accredited Exercise Physiologist
Accredited Sports Scientist
Qualifications
Bachelor of Sport and Exercise Science
Masters of Clinical Exercise Physiology
Registrations
Accredited Exercise Physiologist, Exercise and Sports Science Australia (ESSA)
Accredited Sports Scientist
ASCA Strength & Conditioning Coach
EXOS Performance Specialist
Musculoskeletal Injury Rehabilitation
Strength and Conditioning
Hollie's Approach to Exercise Physiology
Hollie is an Accredited Exercise Physiologist and Sport Scientist with Exercise and Sport Science Australia (ESSA). She is also a qualified strength and conditioning coach and a certified performance specialist (accreditation by EXOS). Hollie has a strong passion and experience in exercise prescription and rehabilitation of musculoskeletal injuries, strength and conditioning, athletic performance as well as VO2 Max testing.
Hollie is a registered provider through Medicare Australia, the Department of Veteran Affairs, Garrison Health Services for ADF and Work Cover NSW in which she uses an evidence-based approach in providing tailored exercise interventions. She enjoys guiding these populations to achieve personal goals through a holistic lifestyle based approach.
Hollie's keen interest in musculoskeletal rehabilitation, sports science testing and athletic performance came from her own involvement in elite sport. She represented NSW in Hockey from a young age, captaining the team to a national championship before being awarded an AIS scholarship. Hollie went on to represent Australia in the Hockeyroos where she developed a clear understanding of the importance of athletic development and injury prevention at an elite level.
Get In Touch
Book an Appointment
Talk to Hollie at our Moore Park clinic. Call 02 8323 7777
Or call one of our other convenient Exercise Physiology locations around Sydney