Our Exercise Physiologists are all accredited with ESSA and are passionate about sport performance, recovery and rehabilitation.
Find out more about our team and how you can contact them.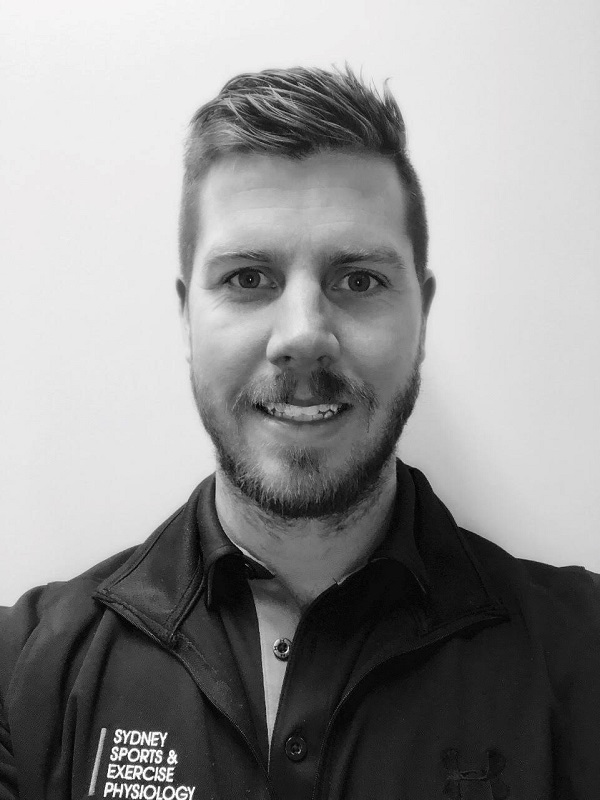 ABOUT
Josiah Ayling
SSEP General Manager & Exercise Physiologist.
Lifestyle & Sports Physiotherapy, Narellan
Josiah's Story
In 2021 Josiah progressed into a management position at SSEP. He now works alongside the directors with managing the SSEP Exercise Physiology team, associated clinics, business services, referral networks and staff professional development. His goal is to continue to improve the coverage of the SSEP network, professional standards, high performance services and improve the quality of Exercise Physiology care for all SSEP clients. 
Josiah continues to work as a clinical Exercise Physiologist and Strength and Conditioning Coach. Josiah has extensive experience working within a range of fields including; musculoskeletal rehabilitation, clients with disabilities, athlete testing and S&C program development, chronic disease management and clients dealing with chronic pain.
Josiah's passion lies in long term athletic development, individualised strength and conditioning, working with clients with intellectual and physical disabilities & return to sport rehabilitation programs using a scientific and evidence based approach to help people achieve their best.
Please contact Josiah via email – josiah@ssep.com.au for any business, professional development and/or clinical enquires. 
Josiah Ayling.
SSEP General Manager
Accredited Exercise Physiologist
Qualifications
Masters of Clinical Exercise Physiology (Rehabilitation) – Charles Sturt University
Bachelor of Applied Science (Sport & Exercise) – Western Sydney University
Registrations
Accredited Exercise Physiologist, Exercise and Sports Science Australia (ESSA)
Memberships
Exercise and Sports Science Australia (ESSA)
Australian Strength & Conditioning Association (ASCA)
Improving Sports Performance
Strength and Conditioning
Long Term Athletic Development
Return-to-sports Programs
ACL and Tendinopathy Rehabiliation
Post-Operative Rehabilitation
Josiah's Approach to Exercise Physiology
Since 2013 Josiah has worked amongst a diverse clinical team building strong professional relationships with physiotherapists, sports physicians, dieticians, sport psychologists, podiatrists, S&C coaches and other allied health professionals to build a strong referral network to provide evidence based high level care for his clients.
Josiah provides a holistic treatment approach identifying physical, social and mental barriers to rehabilitation, and strives to develop achievable functional goals to allow his clients to return to their sport, job or lifestyle as soon as possible.
Josiah also remains active within local sporting organisations most notably the Camden Cats AFL side assisting with strength and conditioning programming and leadership of the team. Away from the clinic he enjoys golf, watching sport and spending time with his young family.
Get In Touch
Book an Appointment
Talk to Josiah at our Narellan clinic. Call 02 4647 3373
Or call one of our other convenient Exercise Physiology locations around Sydney