Book a consultation with one of our Exercise Physiologists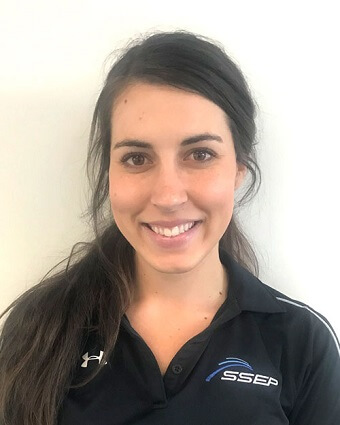 Malena Hall
Exercise Physiologist
Malena is an Accredited Exercise Physiologist and Sports Scientist with Exercise and Sports Science Australia (ESSA) and has a strong passion in exercise prescription and rehabilitation of musculoskeletal injuries including pre/post-operative care, and strength and conditioning. Malena has gained experience in the rehabilitation of sporting, acute/chronic, and worker's comp injuries as well as management of chronic conditions such as diabetes, hypertension, and falls prevention.
She is a registered provider through Medicare Australia, the Department of Veteran Affairs, Garrison Health Services for ADF and Work Cover NSW in which she uses an evidence-based approach in providing specific and individualised exercise interventions to guide people in achieving their goals and creating a positive influence to take place in their life.
Her main goal as an Exercise Physiologist is to facilitate long-term wellbeing through client education of the rehab process which ensures they are equipped with all the tools necessary to continue beyond the program.
Through Malena's strong sporting background in soccer and overcoming surgeries/injuries herself, this has led her to having a keen interest in musculoskeletal rehabilitation, and an understanding of what it takes, physically, emotionally, and mentally, to help people through their recovery journey.