Our Exercise Physiologists are all accredited with ESSA and are passionate about sport performance, recovery and rehabilitation.
Find out more about our team and how you can contact them.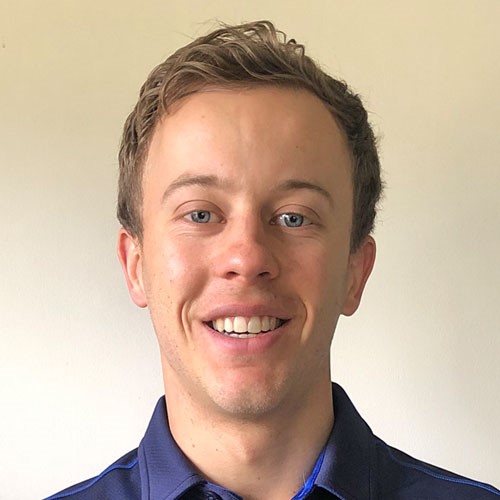 Mitchell's Story
Mitch is an accredited Exercise Physiologist who has athletic experience in rugby, touch football, athletics, soccer and snow sports. He currently keeps himself fit through athletic interests in Olympic weightlifting, endurance sports, track and field.
His passion for helping his clients lies in using an individualised scientific approach to rehabilitate and manage musculoskeletal injuries, disease specific lifestyle interventions, strength and conditioning.
Mitchell Van Noort.
Accredited Exercise Physiologist
Accredited Exercise Scientist
Qualifications
Masters of Clinical Exercise Physiology – ACU
Bachelor of Sport and Exercise Science – ACU
Certificate 4 in Personal Training
Certificate 3 in Fitness
Registrations
Accredited Exercise Physiologist, Exercise and Sports Science Australia (ESSA)
Accredited Exercise Scientist, Exercise and Sports Science Australia (ESSA)
Memberships
Exercise and Sports Science Australia (ESSA)
Musculoskeletal Rehabilitation
Strength and Conditioning
Return to Sport Rehabilitation
Mitchell's Approach to Exercise Physiology
Mitchell has experience working within a strength and conditioning facility across a range of fields predominantly in; musculoskeletal rehabilitation, athlete testing, Strength & Conditioning program development, chronic pain and complex case management.
Mitch has coaching experience across Olympic weightlifting, gymnastics and powerlifting. He has worked in collaboration with strength and conditioning coaches and other allied health professionals to achieve client goals.
Mitch's passion lies in optimising the performance of his clients, specifically tailoring his exercise treatment to the management of complex chronic disease management, development of athletes, musculoskeletal injury rehabilitation and return to sport rehabilitation.
Mitch provides a holistic approach to his treatment in providing solutions for physical, social and mental barriers to rehabilitation. This can be seen through his scientific based approach and his development of achievable functional goals to allow clients to return to work, sport or recreational activities as soon as their injury will allow.
Get In Touch
Book an Appointment
Talk to Mitch at our University of Sydney clinic. Call 02 9351 8118
Or call one of our other convenient Exercise Physiology locations around Sydney